Fleeting Figures - Immersive public art at BFI London Film Festival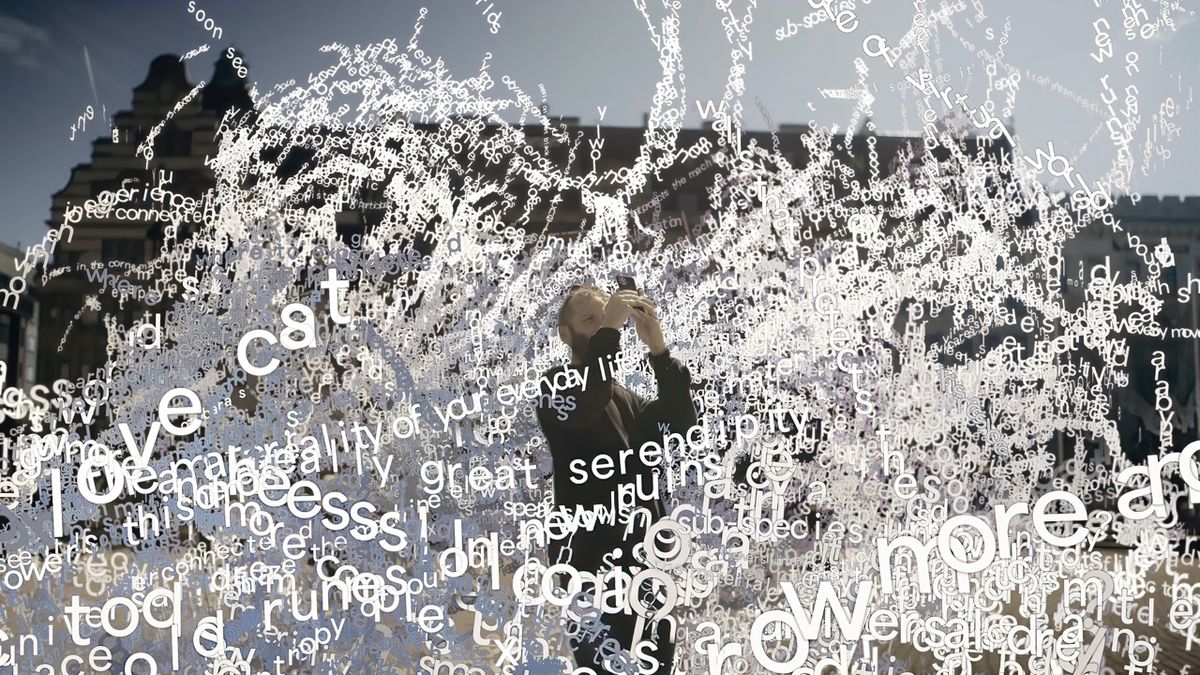 From next Wednesday (the 4th) to the 21st of October, we are showing Fleeting Figures, an augmented reality exhibition at the BFI London Film Festival. The exhibition will transform a section of the South Bank into a canvas for virtual art, exploring how immersive art paves the way for novel experiences and social interactions in public space.
On Saturday 7th at 17, we are arranging an artist walk with some of the artists present. This will be followed by an artist talk at gallery@oxo with Max Čelar, Åsa Cederqvist, and the artists behind Ghost of Solid Air, led by LFF Expanded curator Ulrich Schrauth.
The artworks range from Lundahl & Seitl's intimate encounter with a virtual superorganism to Oscar Häggströms satire of contemporary fitness culture, where you go through an excruciating workout with a deeply unsettling personal trainer. Åsa Cederqvist's Giga-annum is adapted to the Thames and explores our relationship to water as the tides come and go. SONG will show their fairytale about an alternative creation story, and Pastelae's pink reindeer will roam the boardwalk outside the National Theatre.
The exhibition is an extension of LFF Expanded, the film festival's immersive art and film exhibition. Expanded is moving to a new location in Bargehouse at the Oxo Tower this year. See the rest of the program and the brilliant works on display HERE.
Our spatial social network, Interspatial Echoes,  will be shown near the Oxo Tower.
During the summer, this artwork connected 160 squares across Sweden into one virtual town square, allowing the audience to write, read, and reply to messages written by others.
Fleeting Figures exhibits a selection of artworks premiered at Vävda rum, Sweden's first countrywide art exhibition in augmented reality, closing this weekend. Vävda rum is a collaboration between Sverige Konstföreningar and us and is made possible with funding from Postkodsstiftelsen.
To make Fleeting Figures possible, we worked with the BFI to create a site-specific immersive layer enabled by our new XR publishing and distribution platform, Meadow. We'll tell you more about Meadow soon.
Fleeting Figures is a part of the free programme at LFF.
Hope to see you next week,
Untold Garden